Gorgeous Landscape Design
It can do a lot to improve your curb appeal and property value, but if you want to make the most of your outdoor spaces, adding functional elements that turn your yard into an extension of interior living spaces is the ideal solution. The talented and creative team at Taylormade Landscapes understands that you have unique needs and preferences, which is why we're pleased to offer custom design and expert installation services for outdoor living spaces, including:
– Outdoor Kitchens
– Fire Features
– Water Features
– Hardscaping and Masonry
– Custom Pavers
– Flagstone Patios and Walkways
– and more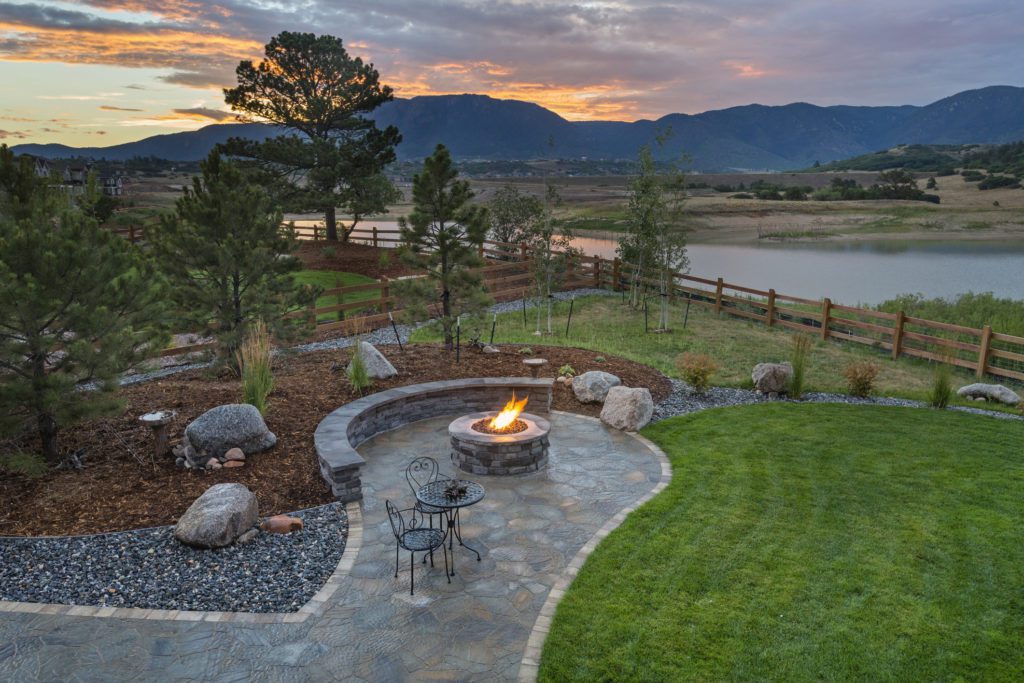 Your Trusted Outdoor Living Space Design Company
When designing or purchasing a home, property owners frequently look for a residence to call their own where the beauty of the great outdoors can be seamlessly transitioned inside. This is often achieved through the inclusion of large windows, natural light flow, and impeccable style.
At Taylormade Landscapes, we believe in the unsurpassed value of bringing the comfort of a home's interior to the outside as well. We do this for our customers through the design and creation of unique outdoor living spaces.
Our creative team of professionals is well-versed in designing custom installations that transform a traditional yard into an exceptional living space. Whether our customers are excited to entertain guests in the fresh-air or crave an outdoor space where they can indulge in tranquility and comfort, our outdoor living spaces promise to be the ultimate solution.
The Design and Installation Process at Taylormade Landscapes
Homeowners who partner with Taylormade Landscapes for their outdoor living space design project will find our process to be seamless from start to finish. We implement a step-by-step experience that takes customer preference into account at all times and weaves in our years of experience too. Customers can count on a 3-part process to achieving their dream design which includes:
Property evaluation
Design review
Contract details and project scheduling
Once you've called our team or filled out our interest form online, customers can expect to receive a complimentary on-site consultation at their home. From here, our team starts to put together a plan complete with customized design elements that our customers can review with us.
We prepare fair quotes that customers approve before we ever get started designing. Once a contract is in place, the hassle-free installation process can officially begin.
What to Expect When Working with Our Team
Working with Taylormade Landscapes is an experience in partnering with experts in the landscape design industry who are passionate about the customers we serve. We strive to help our customers make the absolute most of their outdoor space while delivering fair pricing on all services and results that highlight quality work.
Our many years of experience make us a preferred outdoor living space design company in Las Vegas. Attention to detail is a priority amongst our entire staff of experts as well as providing the ultimate in customer service experiences.
We're dedicated to working with a variety of budgets and infusing our creative talents to take your home's exterior to the next level. Our customized approach to outdoor living spaces is sure to leave our customers satisfied.